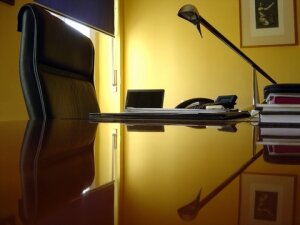 Our company offers end of tenancy office cleaning in London for the commercial sector. Not only your homes need end of tenancy professional cleaning, but if you work in rented office premises and intend to move out and find new better place, your first obligation is to clean everywhere and restore the previous condition of the office. When vacating your office you will be looking for a professional cleaning company. Don't look further then End of Tenancy Cleaning. Our cleaning company provides comprehensive and thorough end of tenancy office cleaning. Cleaners are fully trained and carefully vetted.
Our cleaning services are mainly concentrated in the central areas of London, but there are some exceptions. Cleaning offices and bring their cleanliness in excellent state is not an easy job, but our cleaning teams are professional, reliable and in the time of few hours they can make your office sparkle. When selecting to hire our company you will feel convenience for making the right choice and the cleaning that is of great importance will be performed professionally and without the risk of loosing your rental deposit. We are fully aware that this depends on our precise cleaning presentation. It's good to know that our end of tenancy cleaning for offices is based on the exacting requirements of the property agencies and during the cleaning we follow the checklist used by them on the final office inspection. It's doubtless that our cleaning operatives will take care and clean thoroughly your office at the end of your tenancy.
End of tenancy office cleaning london offers overall maintenance of your office spaces. Separately or with your end of tenancy professional office cleaning request you may book many different and suitable cleaning services to keep your office premises in good and healthy condition. In your working spaces our team of cleaners can also perform professional cleaning of windows, regular office cleaning, can maintain and clean your office carpets and upholstery. Each of these professional services you can book separately, in combination or as additional with end of tenancy office cleaning London.
With professional hoover, professional carpet cleaning machines and powerful and reliable chemicals, our cleaners can turn your office into the cleanest place in the world. They have been trained to work with the latest and modern cleaning machines. Take advantage of our comprehensive cleaning as call us right now and we're sure that you would never think to look for another company. We have flexible working hours and offer different payment methods, so to benefit from our effective service just give us a call or contact us by sending an email.