We will answer & assist 24 hours a day, 7 days a week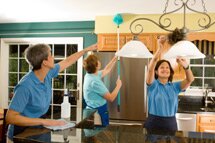 You need end of tenancy cleaning in Wimbledon! You've found the right end of tenancy cleaning company in Wimbledon area! Our professional cleaning company offers a team of well trained cleaners equipped with the most modern equipment and materials for their needs. For our price list for end of tenancy cleaning in Wimbledon please look at our price list. You can also take advantage of our other services as: spring cleaning, carpet cleaning after builders cleaning upholstery cleaning. We can not only clean your house in Wimbledon but at your desire we can offer you to our regular cleaning service on prices which are very attractive.
End of tenancy cleaning of Kitchen: in Wimbledon
Cleaning of all surfaces furniture.
Cleaning of all cupboards inside/outside(shelves and doors). Dispose all old food etc.
Cleaning of all drawers, cupboards or shelves.
Cleaning the sink, taps, remove lime scale and polish where required.
Degrease the wall tiles, then cleaning end polish them.
Oven cleaning, cleaning built up grease.
Cleaning hobs, gas rings and gas control knobs.
Cleaning and remove grime from extractor and extractor grill.
Fridge cleaning, cleaning rubber.
Cleaning washing machine inside and out.
Cleaning dishwasher inside and out.
Cleaning microwave inside and outside.
Clean exterior of all appliances including juice maker, kettle, toaster.
Empty and clean the rubbish bin, dispose of rubbish
Vacuum and mop the floors, cleaning of all skirting boards, clean light fixtures.
Cleaning windows, window sills, cleaning doors, doors frames and door handles.
End of Tenancy Cleaning of Bathroom cleaning: in Wimbledon
Shower glass de-scaled and cleaned.
Cleaning the wall tiles.
Cleaning bath, basin, taps, shower and fittings.
Shower head to be cleaned, de-scaled, dried and polished.
Cleaning and disinfecting toilet.
All soap and shampoo holders to be cleaned.
All mirrors to be cleaned and polished.
Extractor fans cleaned.
Floors to be cleaned and polished.
Bedrooms and other areas (lounge, hallway, stairs, etc. ) cleaning: - in Wimbledon
Dusting everywhere including: light fittings and shades, light switches, skirting boards, wall pictures, mirrors, fire place, radiators, stairs, doors, furniture.
All furniture will be moved and vacuumed behind and underneath.
Remove cobwebs in every room, hallway, corridor.
All other floors to be cleaned, scrubbed and polished.
All glass to be professionally cleaned.
Cleaning all internal windows and windows sills.
All doors, door frames and the top of doors to be cleaned.
Drawers and shelves to be cleared of any rubbish (newspapers and magazines etc.)
Upholstery fabrics vacuumed, also cushions lifted and cleaned underneath.
All wooden furniture to be dust and polished.
Please be advised that carpet cleaning and upholstery cleaning are not included in our end of tenancy cleaning service in Wimbledon, both services can be booked separately.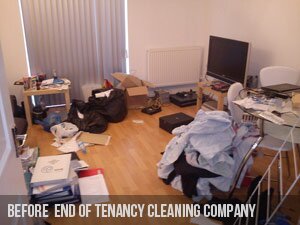 Our professional end of tenancy cleaning company has been running for almost a decade helping tenants get their deposits back andlandlords have a spotless property for rent. Some call it End of tenancy cleaning London, end of tenancy office cleaning, end oftenancy house cleaners or professional end of tenancy cleaning - we do it all. We became an well established cleaning company in the London market providing post tenancy cleaning service in London and surrounding areas. Our goal is to always understand our clients needs and exceed them. It's all about giving you professional cleaning services specially designed to your meet your requirements and the requirements of the letting agents and the landlords. We pride ourselves on providing the best end of tenancy cleaning services to all our precious customers, having serviced some continuously for the past eight years.
We endeavour to develop a good relationship with all of our clients and excellent customers care. We are a leading provider of cleaning services with a very good reputation for cleaning quality. The services we provide are mainly professional cleaning services for residents and businesses of all sizes and locations. By booking our end of tenancy cleaning services you can be confident that your house / flat / property or office will be professionally cleaned or impeccably maintained. The best cleaning services provider can offer you services with unbelievable value for money along with friendly, reliable and professional approach.
Our End of Tenancy Cleaning company have recently started offering a environmentally friendly cleaning service to it's clients. We are covered by Public and Employees' Liability insurance. Our company is able to provide Method Statements and Risk Assessments for any of the services we are providing. Our End of Tenancy Cleaning Service is fully comprehensive and extensive and is suitable for any size and type of property. Our post-tenancy cleaning service give you 100% guarantee that you will have a deeply and thorough cleaned property. Our company end of tenancy cleaning service can help the tenants get their tenancy deposit back by leaving their property clean.
If you are based in London area and would like a quote for our end of tenancy cleaning service we are happy to answer any questions you may have so please call our company now on 020 .
End of tenancy cleaning London
If you are a resident of London our professional cleaning team will satisfy all your cleaning needs. We cover all areas in London, N3 Finchley, NW3 Hampstead, N1 Islington, NW1 Camden Town, SE1 Southwark, W1 Westminster and area of Charing Cross. This is a good example of that the our company business is mainly concentrated in major boroughs and areas in London:
Our company provides a full comprehensive and extensive end of tenancy cleaning in all London areas suitable for all sizes and types of properties. Our end of tenancy cleaning check list gives you guarantee that you will have a thorough cleaned property. Our services can help the tenant get their tenancy deposit back by leaving their property clean, fresh and shiny.
We offer also carpet and upholstery cleaning and this might be necessary if you have home animals, also if the carpets or upholstery fabrics have above normal wear. You can discuss with our representative if you wish to include carpet cleaning service in your appointment.
All of the carpet cleaners are trained for use of professional steam cleaning equipment. Our product and cleaning equipment we use allows us to provide superior carpet cleaning service.
WE COVER ALL PARTS OF LONDON!